Art Institute of Chicago, Chicago
The Art Institute of Chicago is one of the best and largest museums in the U.S., with a collection of more than 300,000 works of art.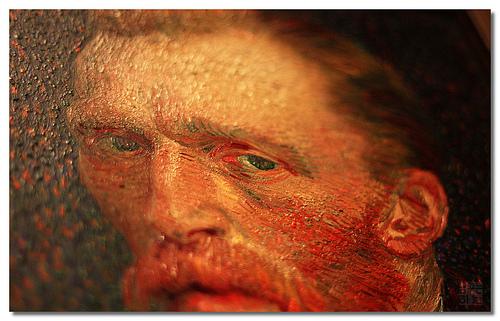 The Art Institute of Chicago is one of the best and largest museums in the U.S., with a collection of more than 300,000 works of art. The paintings on display range over 5000 years across American, European and Asian art, with major works spanning from the Impressionist and Post-Impressionist movements to Modern and Contemporary.
The Beaux-Arts building itself is an architectural delight, with its east entrance marked by the stone arch entrance of the old Chicago Stock Exchange and west entrance guarded by two bronze lion statues. The entire collection of art warrants spending a few days to admire and interpret, however there are some iconic works that you should definitely not miss however long you plan to be there. Highlights of the collection include Sunday Afternoon on the Island of La Grande Jatte by Georges Seurat, Van Gogh's Self Portrait, By the Water and Two Sisters by Renoir, The Philosopher by Manet, Time Transfixed by Magritte, American Gothic by Grant Wood, Nighthawks by Edward Hopper, The Child's Bath by Mary Cassatt, El Greco's Saint Martin and the Beggar, and Picasso's The Old Guitarist and Head of a Woman.
The exhibits are thematically arranged across 4 floors.
The lower level has the ✓Architecture and Design section with models and drawings from the 1870s to the present day, by the likes of Frank Lloyd Wright, Ludwig Mies van der Rohe, and Le Corbusier, ✓Photography exhibit, ✓Islamic Art collection, ✓Textile Collection, and ✓Thorne Miniature Rooms - a collection of 68 miniaturized 1:12 scale interiors of American, European, and Asian homes.
The first floor has the ✓Alsdorf Galleries showcasing Indian, Southeast Asian and Himalayan Art, ✓Chinese, Japanese and Korean Art, ✓Arts of the Americas, ✓American Decorative Arts, ✓American Art before 1900, ✓Arts of Africa, ✓Greek, Roman and Byzantine Art displaying Greek, Etruscan, Roman, and Egyptian sculpture, mosaics, pottery, jewelry, glass, bronzes, and ancient coins, ✓Chagall's America Windows, ✓Chicago Stock Exchange Trading Room from 1894, and ✓Prints and Drawings. The Modern Wing showcases special exhibitions, film and video. The Ryerson and Burnham Libraries are also on this floor.
The second floor showcases ✓Chicago Architecture, ✓European Art before 1900, ✓European Decorative Arts, ✓Impressionism, ✓American Folk Art, ✓Contemporary Art, ✓Architecture and Design, ✓Modern American Art from 1900 to 1950, ✓Arms and Armor, and ✓Medieval and Renaissance Art from France, Germany, Italy, Spain, and the Netherlands.
The third level is dedicated to Modern Art and Contemporary Sculpture.