0 - 4 Hours
5 - 8 Hours
9 Hours - 1 Day
Multiday
No Duration Information
/compare/s/d2895-ottawa/d4913-gatineau/
Showing 1 to 2 of 2 Offers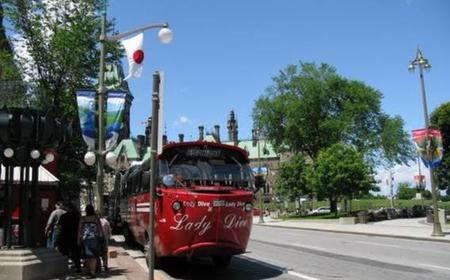 Ottawa: 1-Hour Lady Dive Splash Tour
...'s capital on board the only "amphibus" tour in the city. Travel over land and in the water through Ottawa and Gatineau.
SEE IT
Amphibus Bilingual Guided City Tour on Land & Water
This fully bilingual narrated tour will permit you to discover the history of over 75 preferred site...
SEE IT