0 - 4 Hours
5 - 8 Hours
9 Hours - 1 Day
Multiday
No Duration Information
/compare/s/d325-bali/d9618-sekumpul-waterfalls/
Showing 1 to 3 of 3 Offers
Private Sekumpul Waterfall Hiking Tour
Venture off the beaten path on a private trek past a series of picturesque waterfalls in Bali, inclu...
SEE IT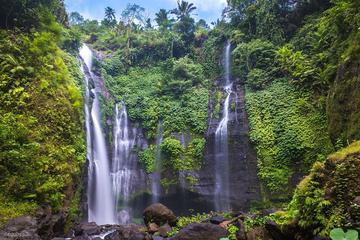 Private Sekumpul Waterfall Trekking Tour
Take a private full-day trekking tour to see the tallest waterfall in Bali, Sekumpul Waterfall. Thi...
SEE IT
Sunrise, Rice Fields & Sekumpul Waterfall Full-Day Excursion
This fun-packed, full-day adventure takes you from a spectacular sunrise to a late afternoon swim. E...
SEE IT