0 - 4 Hours
5 - 8 Hours
9 Hours - 1 Day
Multiday
No Duration Information
/compare/s/d2017-kyoto/d9473-nanzenji-temple/
Showing 1 to 3 of 3 Offers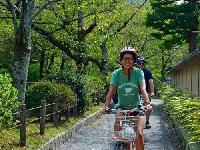 Kyoto Cycling Tour - Small Group Tour
No Reviews
3 hours and 30 minutes
...roll through the expansive grounds at Nanzenji Temple. Find out the meaning of tranquility along the Path of Philosophy.
SEE IT
Kyoto Zen Garden, Zen Mind
No Reviews
3 hours 30 minutes
Have you ever seen images of Japanese gardens and thought, "Wow, what an amazing ...
SEE IT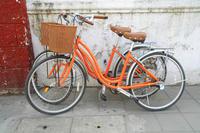 Kyoto Small-Group Bike Tour
No Reviews
3 to 4 hours (approx.)
Mobile Voucher Accepted

 
 Grab your bike and get set to explore Kyoto from the ground up. On this small-group bi...
SEE IT