Sorry, we could not find any offers for Culture & History Tours, Delphi
There are many other great ways to experience Delphi. Try one of these great deals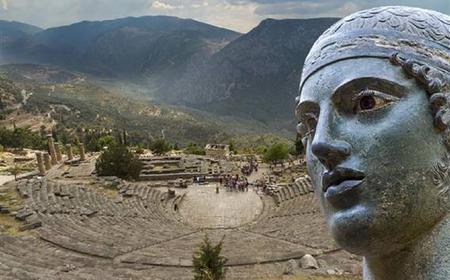 Delphi and Arachova Full-Day Tour from Athens
Mobile Voucher Accepted
Explore one of the most significant sites of Ancient Greece on a 10-hour tour of Delphi. See the rem...
SEE IT
Delphi Highlights: Guided Small Group Day-Tour from Athens
Learn the origins of the Oracle at Delphi on a small group guided tour from Athens. Drive through Th...
SEE IT
Delphi Guided Walking Tour and Admission Ticket
Enjoy a guided tour of Delphi, considered by ancient Greeks to be the navel of the earth. A tour gui...
SEE IT
Delphi: The Google of the Ancient World - Self-Guided Tour
Journey back in time and explore the oracle of Delphi on a self-guided app tour of the archaeologica...
SEE IT
Hiking Tour on the Ancient Delphi Footpath
This is a historic and inspiring hike dropping down from the slopes of Mount Parnassos to the villag...
SEE IT